To ensure equal access to rehabilitation care and promote the resilience of health systems across Northwest Europe, a new 5-year project is being launched.
Scale-Up4Rehab will take a major step forward in the digitisation of the rehabilitation sector by being the first to build an open virtual rehabilitation "clinic," which will scale up existing virtual rehabilitation therapies. In five regional pilots (NL/DE/IR/BE/LU), acting as showcases, rehabilitation professionals in different care settings will integrate virtual rehabilitation into their daily practice.
Why is digitalisation in rehabilitation needed?
Remco Hoogendijk, Manager Projects & Innovation Sint Maartenskliniek (The Netherlands): "Access to rehabilitation is unequal, both between and within countries. Technology offers the opportunity to provide efficient care and access to dedicated rehabilitation care, regardless of patient location. Various forms of rehabilitation therapy using virtual technologies are already taking place. However, these digital applications are used only in local settings and economies of scale are not being exploited. Transnational collaboration is needed to achieve these economies of scale and take the digital transformation of the rehabilitation sector to the next level."
Rehabilitation plays an important role in improving the health and well-being of the population and the overall efficiency and sustainability of health systems. With an aging population, the number of people in need of rehabilitation will increase while there is a shortage of health care personnel.
Partners in this new project
Partners in achieving equal access to rehabilitation care and promoting the resilience of health systems throughout Northwest Europe are:
Rehabilitation clinics and university medical centers: St. Maartens Clinic, St. Mauritius Therapieklinik, Centre National de Rééducation Fonctionnelle et de Réadaptation, Roessingh Research and Development, University College Dublin, School of Public Health, Physiotherapy and Sports Science, University College Cork, Discipline of Physiotherapy, School of Clinical Therapies, Radboudumc Department of Rehabilitation, UniKlinik RWTH Aachen.
Universities, specializing in engineering and computer science research and development: University of Lille, University of Tilburg.
Innovation Networks: In4care, Health Valley Netherlands, Eurasanté.
Additionally, we will set-up a group of associated organisations, interested to follow the project, including:
Teeside University
XR4Rehab collaborative network
EIT Health Belgium-Netherlands
Shift Medical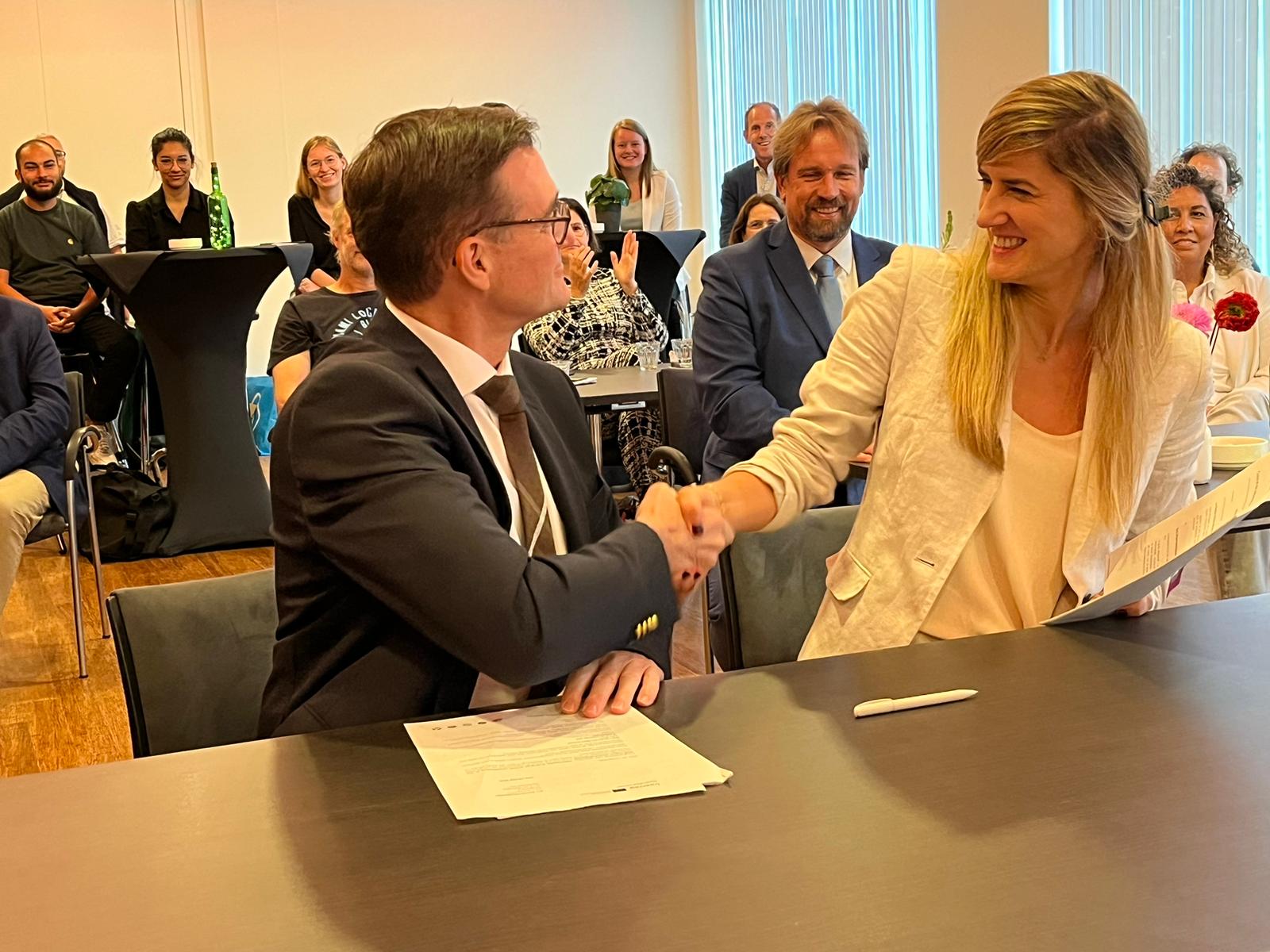 For additional information about our role in Scale-Up4Rehab, you can contact Stephanie Jansen-Kosterink:
Scale-Up4Rehab obtained a grant of € 6.5 million from Interreg North West Europe