Written by: Corien Nikamp
Sometimes you receive those emails that you almost send toward the trash because it's yet another invitation to a magazine or conference article, but at the last minute you read them more carefully. Thank goodness for that! At the beginning of this year, that was also the case. I received an email from someone at the Norwegian Association of Orthotic and Prosthetic Designers, NITO. She remembered my presentations on the use of ankle-foot orthoses (EVOs) after stroke, at the International Society for Prosthetics and Orthotics (ISPO) World Congress in Kobe, Japan in 2019. We had not heard of Covid-19 then, so that congress sometimes seems to be from another time. However, she had not forgotten about the congress and my presentations and invited me to their annual congress in November to tell about my PhD study, including the latest developments, in front of the Norwegian audience. Invitations like that don't come along every week, of course, so last weekend I went to Trondheim.
Trondheim
It was a very successful weekend. Trondheim is not an unfamiliar area for me because of previous conferences. With a waterfront hotel and views of the fjords not a bad prospect for a short visit.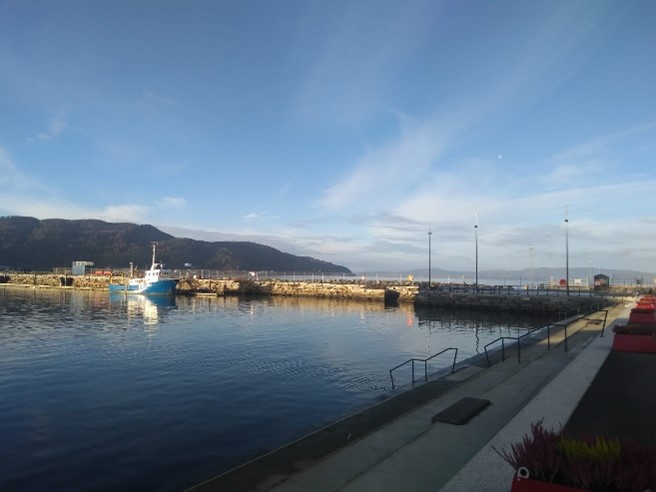 I went through the queue in 20 minutes at Schiphol airport where I calculated 4 hours, so the trip to Trondheim went without any stress. If you then have to give your presentation on Sunday morning, but a gala dinner with subsequent party is scheduled on Saturday evening, it's wait and see whether there will be an audience. But the Norwegians proved an interested audience and the room was very well filled.
Presentation about early AFO-provision
In my presentation, I discussed the different effects of early AFO-provision after stroke that I investigated in a longitudinal randomised study performed at Roessingh Research and Development (RRD). Since I had 45 minutes, I was able to go into detail about the different effects we studied: effects on functional outcome measures, gait pattern, muscle activation patterns and falls. In my presentations, I always find it important to return to the original question from clinicians at Roessingh, Centre for Rehabilitation that prompted my PhD study at the time:
Can I help this patient this soon after a stroke by giving him/her an AFO to support walking, or is it better to wait a while longer?"
Summarising almost 10 years of study in 45 minutes with 4 main points?
Yes, there are benefits by providing an AFO early after a stroke. Functional tasks can be performed faster at a higher level (independent walking, gait speed, balance, etc.), but the final level does not differ from later provision.
AFOs support drop-foot after stroke, but early provision does not affect movement patterns around hip and pelvis (neither does later provision).
Long-term use of AFOs does not affect muscle activation patterns and thus does not evoke "muscle disuse".
Falls often occur when the AFO is not worn. So pay attention to what instructions you give to patients.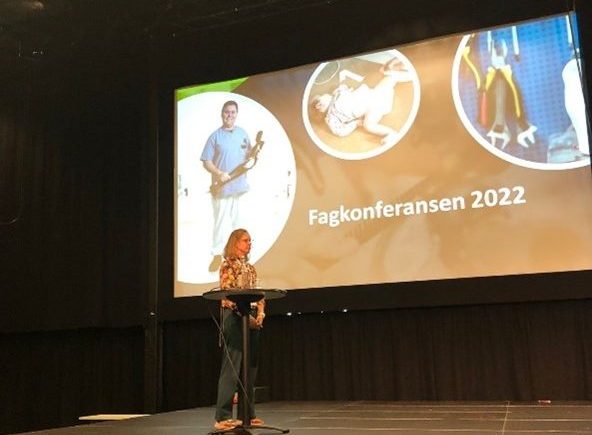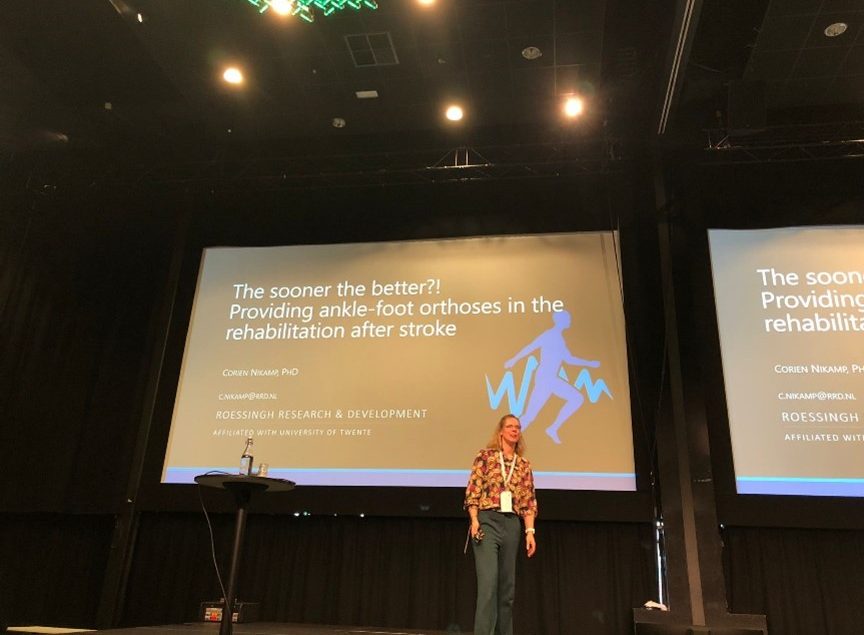 Implementation of scientific research into the clinic
I continued the presentation with the latest developments: how do we ensure implementation of the results into the clinic? Based on the results of my PhD study, I set to work with doctors and therapists from Roessingh, Centre for Rehabilitation and Roessingh Rehabilitation Technology, to bring the answers provided by the study back into practice. In doing so, we have set up a new consultation service that will make it possible to check in the first weeks after a stroke whether someone might benefit from an AFO and then provide it quickly. Also with regard to instructions for the patient and his/her relatives, more attention is now paid to the difference between walking with and without an AFO and the increased risk of falling.
The story struck a chord with the Norwegian audience. Many approving faces during the presentation, nice questions afterwards and several conversations with orthotists asking where they can find the publications.
At RRD and Roessingh we hope to contribute to improve rehabilitation care in the field of AFOs after stroke.
Curious about more details on how we shaped the consultation hour, or how we can apply knowledge related to healthcare technology innovation and implementation at RRD to your own issue? Get in touch with us!