Growth boost for medical technology through investment in cluster organization
The kickoff of MedTech Twente 2030 marks an important follow-up step toward further growth and internationalization of Twente's medical technology cluster. The project focuses on a growing and powerful business cluster in the region and strengthens the ecosystem in three areas: community building for knowledge sharing and cooperation within the region, cooperation with other European clusters and international profiling and positioning. The plan is also a catalyst for the creation of multiple action agendas, to get Twente into the top European medtech regions by 2030. The kick-off of MedTech Twente 2030 took place during the MedTech Business Day, part of the first MedTech Twente Week. In the presence of cluster partners, entrepreneurs and business representatives, administrators from the Province of Overijssel, the Municipality of Enschede and the Twente Board explained why they are investing in the cluster. Some medtech companies also told about their developments and the importance of strong cooperation in and profiling of the region on MedTech.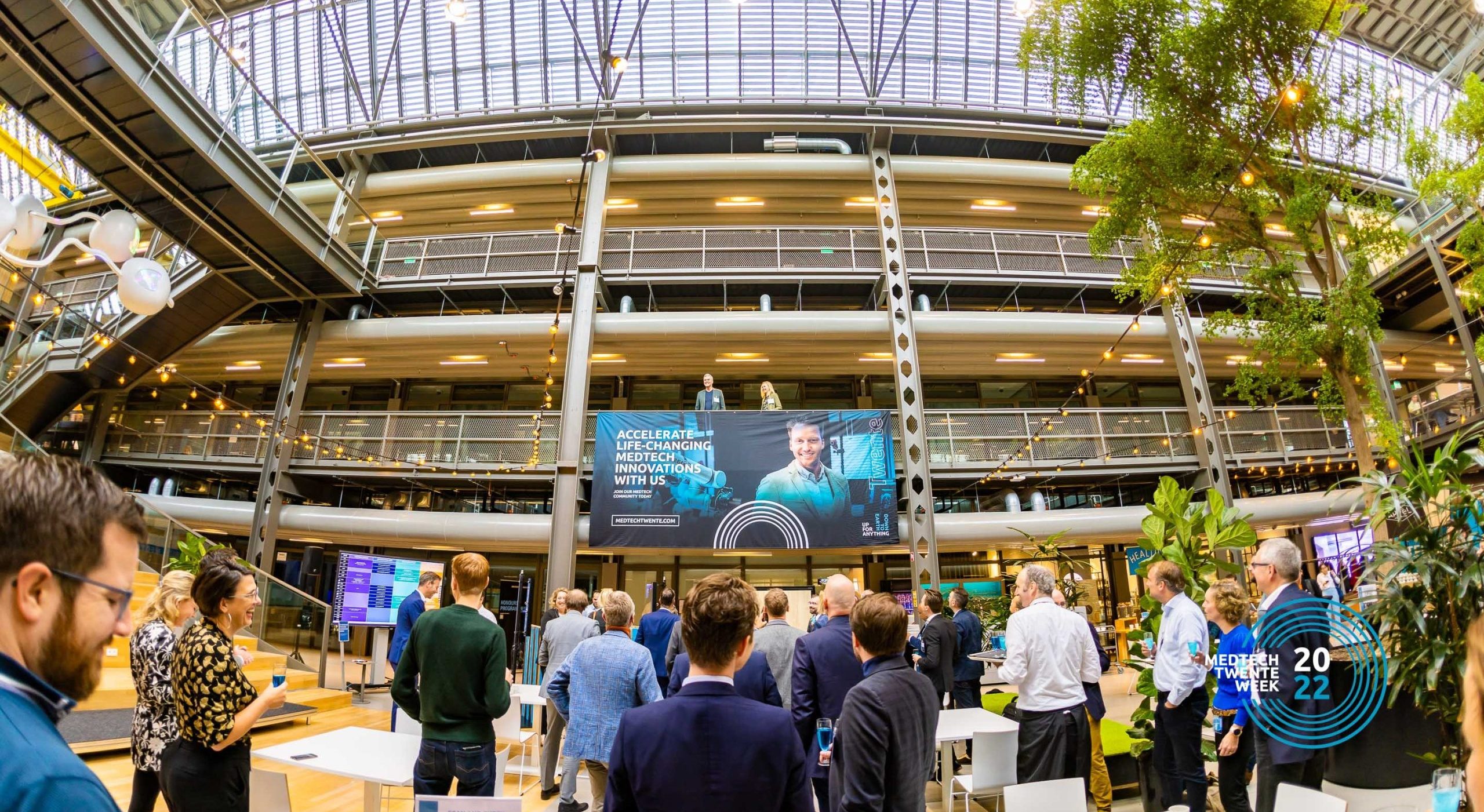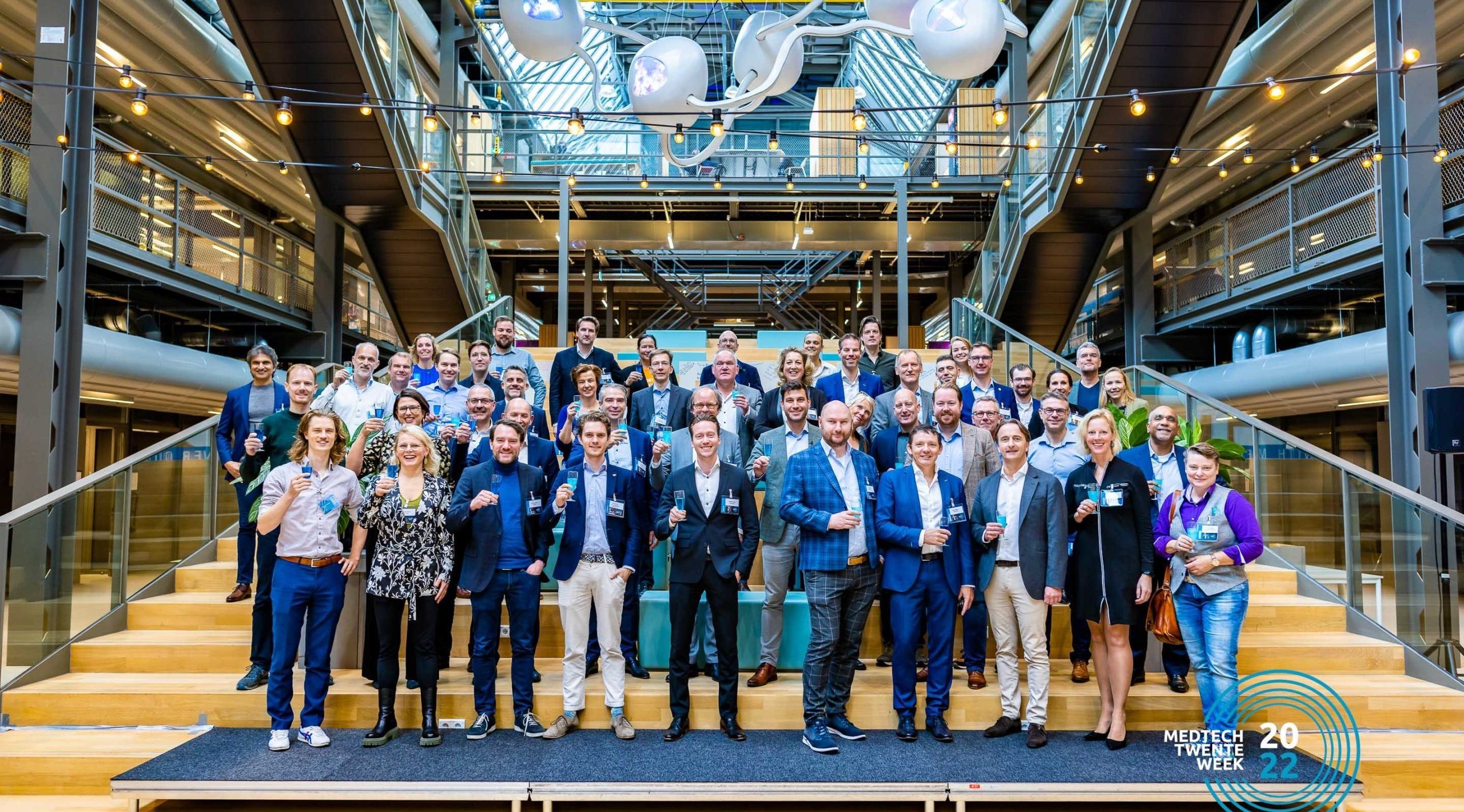 Investment in ecosystem results in growing international position of MedTech Twente
Eddy van Hijum, Deputy Provincial Executive of Overijssel: "Together we are investing in the growth of medtech companies in the region. After the previous honors for specific medtech projects, now comes this strengthening of mutual cooperation within the MedTech Cluster and external profiling. This is going to help advance the cluster as a whole and specific companies, resulting in positive effects on welfare and prosperity in the region.
Jeroen Diepemaat, alderman for the economy of the municipality of Enschede confirms that prognosis, and sees business activity growing fast in Twente, including at Kennispark Twente. "In various places medtech companies are building and establishing themselves on the innovation campus and realizing their ambitions. I am proud that we can support all these developments with a powerful cluster organization."
Victor Jan Leurs adds. "For optimal Gross Twents Happiness, health of residents is a very important component. Future care is under heavy pressure and medical technology is one of the solutions to keep care accessible and affordable for everyone. Our region and companies belong to the national top and can play a major role in this in the long term."
Driving forces behind the regional cluster are Oost NL, University of Twente, Hogeschool Saxion, World Trade Center Twente, Roessingh Research and Development, Health Valley, Kennispark Twente, Twente Board and Novel-T. "In mid-2020, on behalf of the various stakeholders, we offered Mona Keijzer, then State Secretary for Economic Affairs, a first action agenda with targeted investment proposals for the regional MedTech cluster. It is fantastic to see the traction since then, realized from a collaboration between entrepreneurs, governments and knowledge institutions and focused on growing companies. I am looking forward to the next phase!" said Jaap Beernink, CEO Novel-T.
MedTech Twente Week
The first edition of the MedTech Twente Week took place from November 2 to 4, 2022. The success of the TechMed Event has been expanded into a broad multi-day program for researchers, corporates, startups, medics, students and investors, among others. There is plenty of focus on medical technology research, bringing MedTech innovations to the market and implementing them, accelerating MedTech business and making new connections. Together, we are strengthening our future health care with medical technology.