In recent years, Roessingh Research and Development (RRD) has worked intensively to coordinate a multi-center intervention study. This intervention consisted of a soft-robotic glove, called Carbonhand, which was developed to support hand function for patients with reduced hand pinch strength. Bioservo, the manufacturer of Carbonhand and sponsor of the study, had the intended goal of extending CE certification of the system within the MDR to a new medical application. Carbonhand already had a CE for its operation as an aid in daily tasks. However, the new "intended use" is focused on the therapeutic effect of Carbonhand, or improving hand function after long-term use of the system as an aid during daily activities. RRD was therefore asked to design and conduct a clinical evaluation that could demonstrate whether or not that therapeutic effect is there.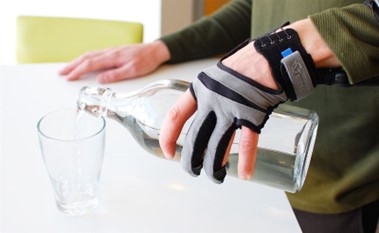 For this, RRD set up an appropriate research protocol according to the Good Clinical Practice (GCP) guideline, an international ethical and scientific quality standard (ISO14155) for the design, recording and reporting of human-related research. In addition, RRD realized the approval at the Medical Ethics Review Committee (METC), we realized cooperation with 8 Dutch (rehabilitation) centers and trained all involved in the application of the Carbonhand system and the implementation of the research protocol. A monitor from an external party was involved to check the implementation of the GCP guideline and all collected data.
Intensive cooperation leads to success
Within this study 63 participants were included with reduced hand squeezing strength, independent of underlying diagnosis, who used the Carbonhand during a period of 6 weeks at home while performing daily activities. Three baseline measurements took place beforehand, followed by a post-measurement (within 1 week of intervention) and a follow-up measurement (4 weeks after the end of the intervention). Despite intervention of the COVID-19 pandemic, we managed to conduct the study successfully, not least due to the intensive and pleasant cooperation with the participating centers. On Tuesday, September 27, the final measurement took place and the data collection was officially completed. Of course, we could not have reached this milestone without the commitment of the clinical centers: Roessingh Center for Rehabilitation, University Medical Center Groningen, Isala clinics, Rijndam rehabilitation center, Reade center for rehabilitation and rheumatology, Hoogstraat rehabilitation, Sint Maartenskliniek with the location Canisius Wilhelmina Hospital, Klimmendaal.
In the coming period we will focus on the analysis of all outcome measures. Interim results were promising, now we need to see if this remains so after analysis of all data. If you are interested in the results of the study, keep a close eye on our news page for the latest developments.
Do you recognize the above process as a medical device manufacturer and have a similar issue? RRD is happy to advise and support you in the design and implementation of your clinical evaluation under the MDR!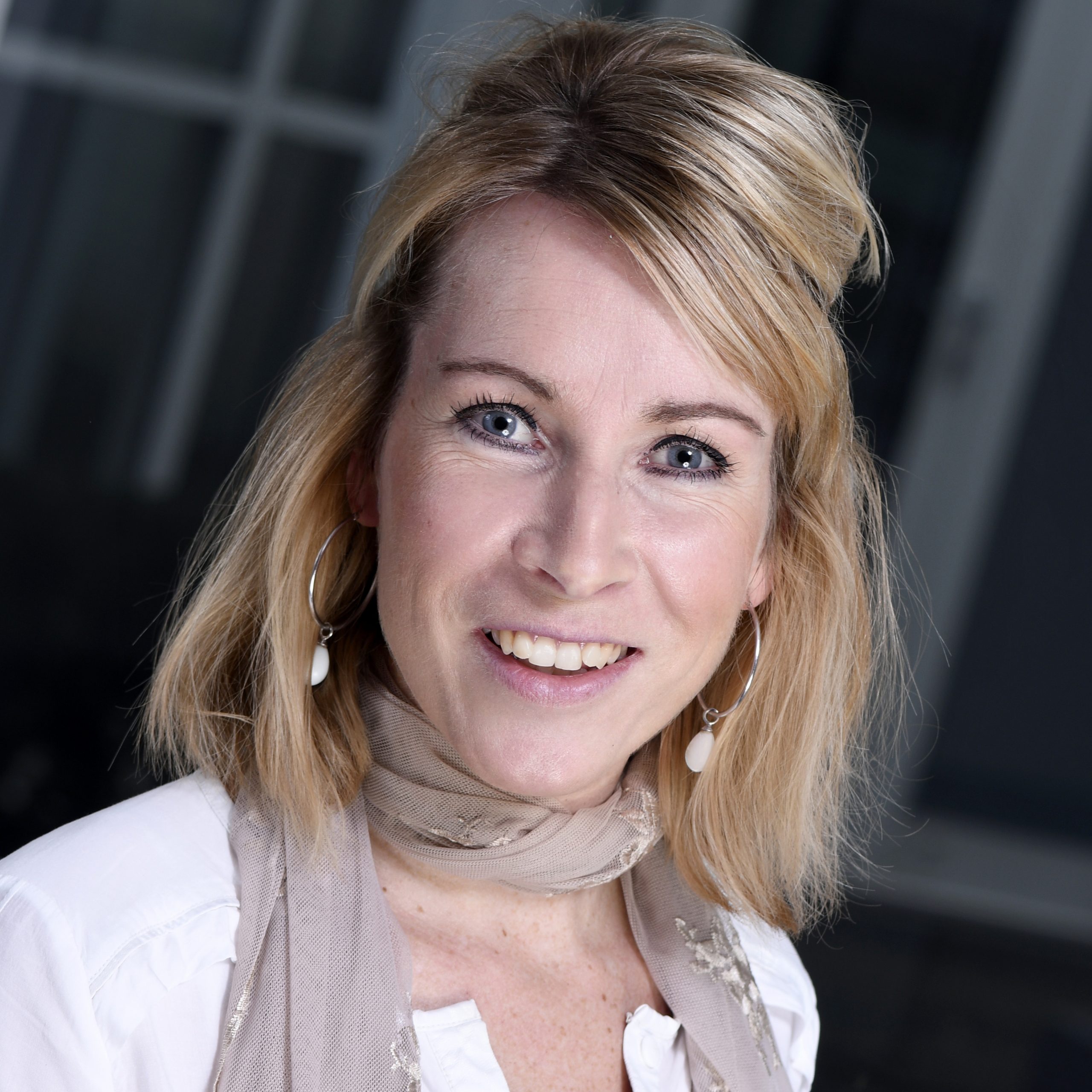 Anke Kottink-Hutten
E-Mail: a.kottink@rrd.nl
Tel: 088 087 5733