It was a special RehabWeek this year. It was the first in three years because of the covid pandemic. It was also my first physical conference since covid, and the last one prior to all the lockdowns was RehabWeek 2019. So we came full circle last week. And it was 'at home', in the Netherlands. It felt somewhat like a reunion. And whether it was a psychological post-covid effect, or the longer 3-year period in between two RehabWeeks, or just that a lot of developments are happening, it felt like more news was shared than normally, there was more to catch up on with people, and more plans discussed for future collaborations. All in all, it was great to meet our colleagues again and talk about how they are doing and to hear about their latest developments. The fact that the social programme also involved water cabs and the SS Rotterdam topped it all off.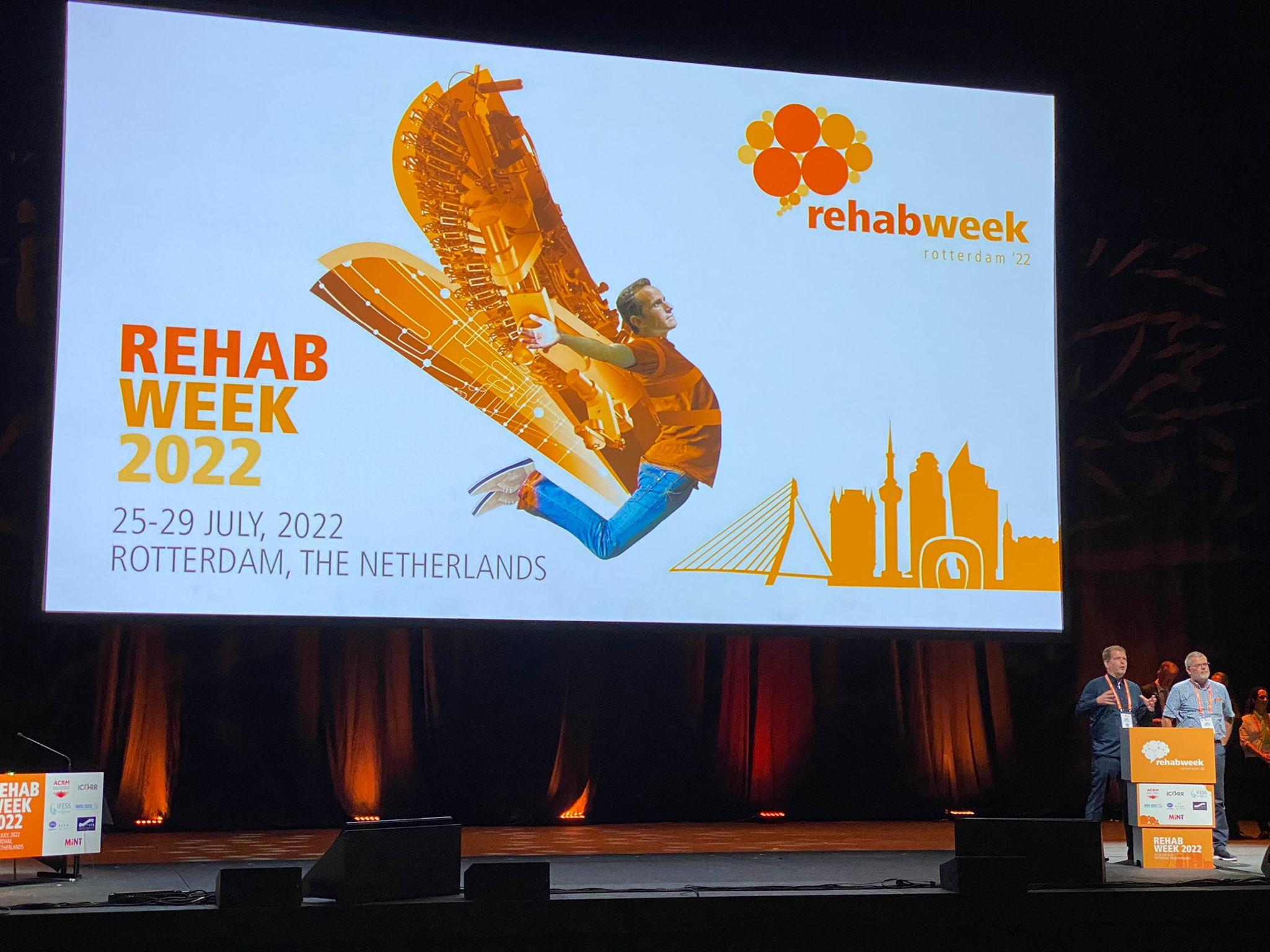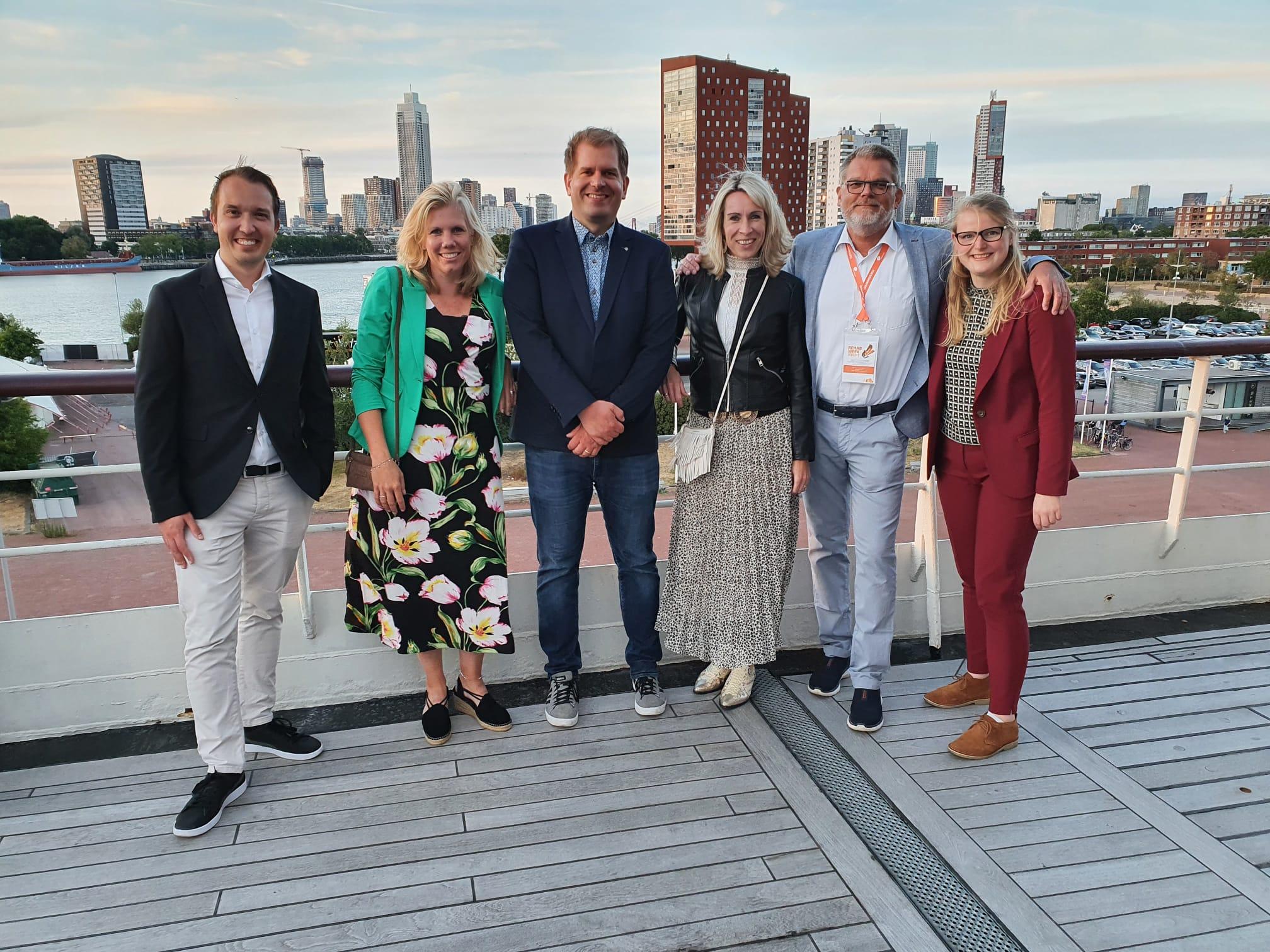 Showcasing RRD at Rehabweek
When Rotterdam was announced as the location for the next RehabWeek (2021, originally) at the previous conference in Toronto, we said we should have a good representation of RRD at this edition. Well, we kept our promise. RRD presented in 6 workshops, Hans Rietman delivered a keynote and was expert panel member, Erik Prinsen and Hans Rietman were involved in parallel programme of ISPO-NLand NSRM, we had 4 presentations in various conference sessions, RRD chaired 5 sessions, and had 3 posters on display. The poster from Robert Schulte was nominated for Best Poster Award and he pitched his research findings on smart signal processing from the MyLeg project. Additionally, Claudia Haarman presented her work in one of the ICORR sessions about GRIP, a collaboration with Anke Kottink, where Hankamp Rehab and RRD evaluated a very small and smart wearable device that supports key grasp for people with spinal cord injury, for example.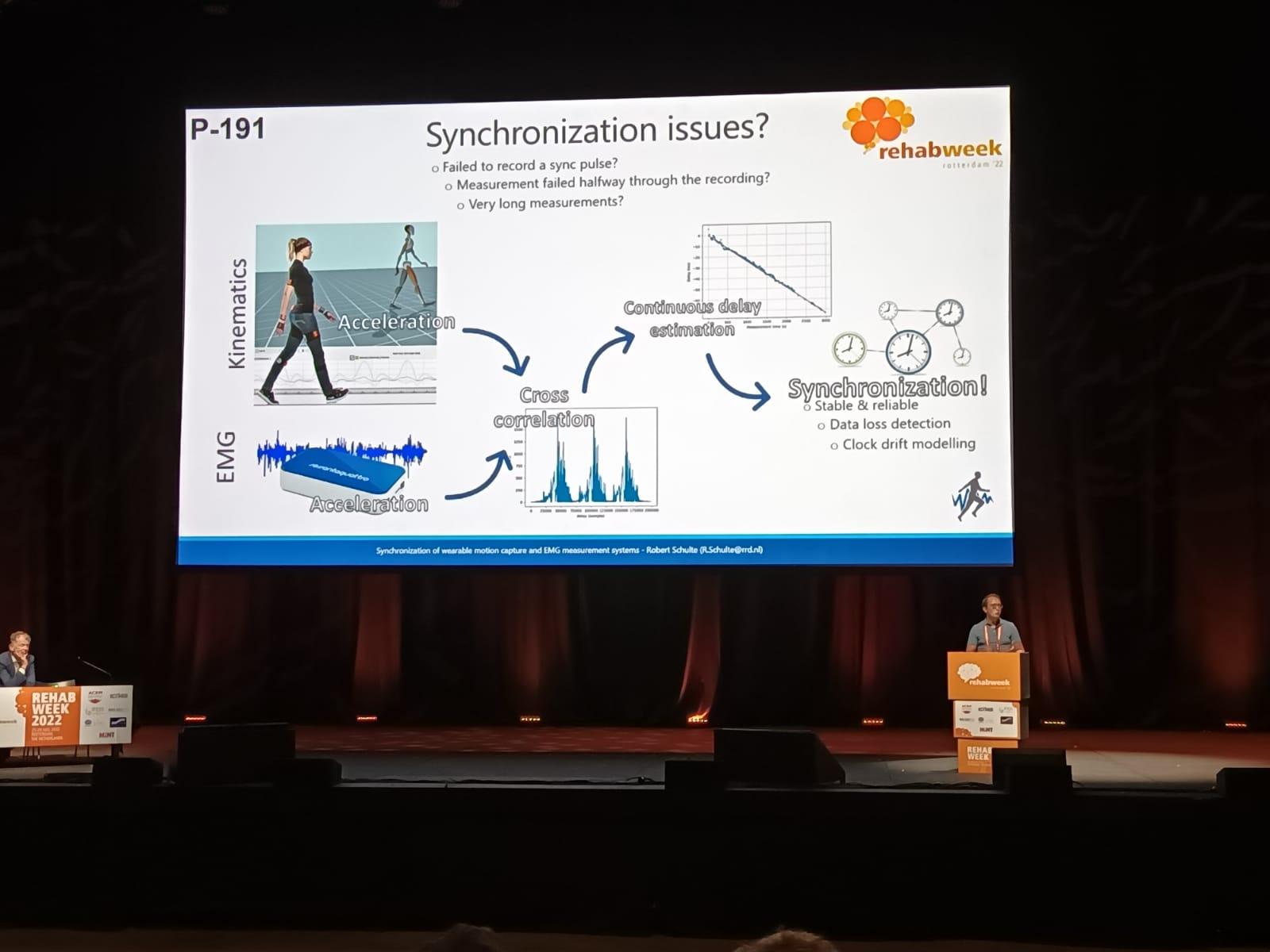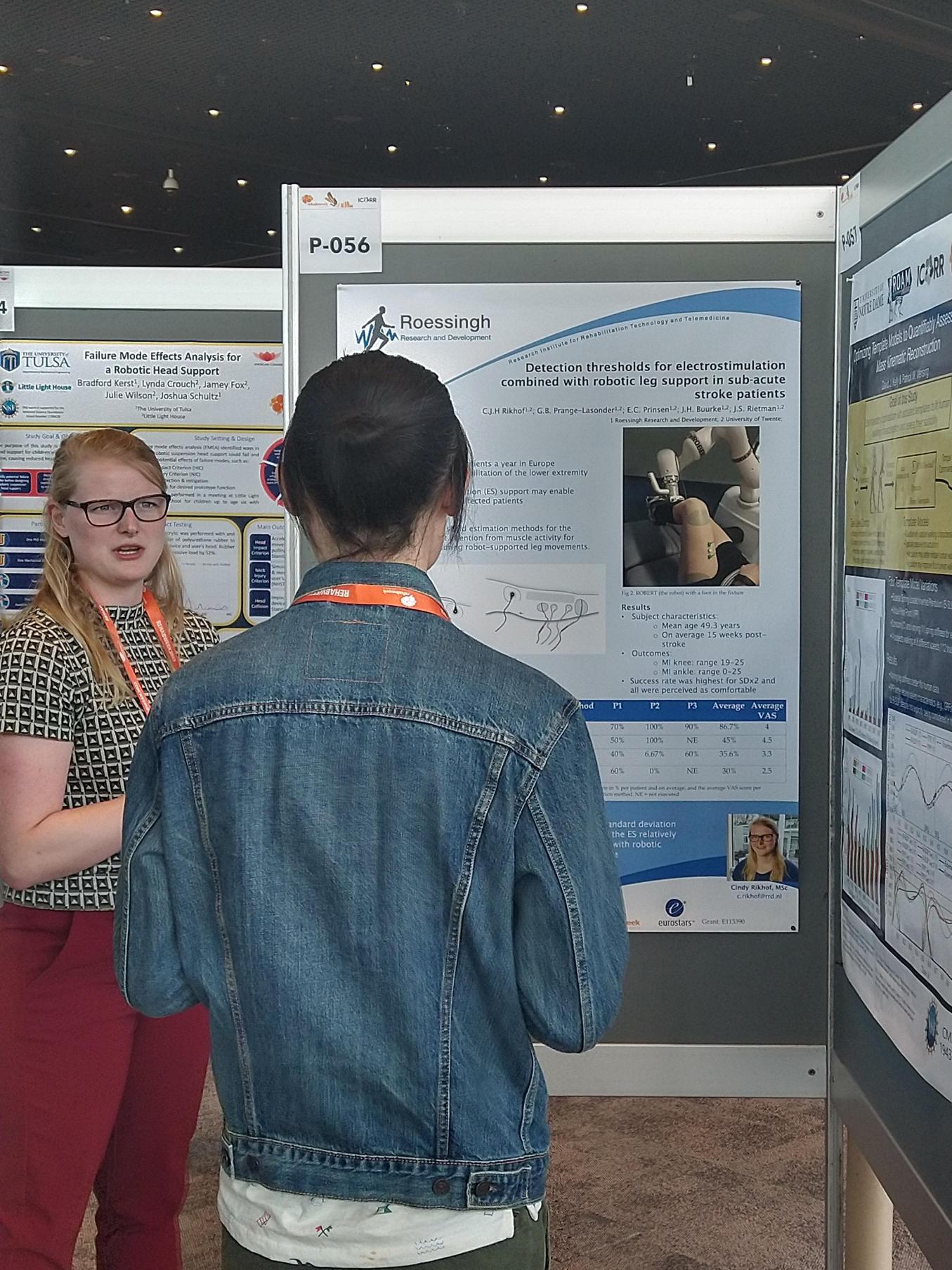 Inspirational topics
In between latest developments and research findings of rehabilitation robots, electrical stimulation, VR, eHealth applications etc., in various combinations, there were a few transdisciplinary topics that came back in many presentations and discussions. A lot was said about the need and benefits of involving end-users, either patients or therapists or other stakeholders, in early stages of technology development. Although this is definitely not news to RRD (glad to hear that we've been doing the right thing all along), it is nice to see this catching on across the RehabWeek audience. It was fitting that Stephanie Kosterink presented (twice) about using the Societal Return on Investment (SROI) method to elicit the impact of technology in a broad sense, including quality and process improvements. One of our examples for an SROI was the Innovation Lab of Roessingh Centrum voor Revalidatie, which gained a lot of interest as a means to implement rehabilitation technology in clinical practice and to gauge its impact. Another topic that stood out was the Medical Device Regulation (MDR). Its challenges was a frequent topic of discussion on the exhibition floor with developers of rehabilitation technology. Besides this, we had two presentations about it's practical implications for research with medical devices; once in relation to safety requirements for rehabrobots and using instrumented dummy limbs to solve this, once in relation to following MDR during a multi-center clinical evaluation of the effect of a soft-robotic glove (Carbonhand) used unsupervised at home. We hope our contributions gave some inspiration for how to deal with the discussed challenges.
Looking forward to the next RehabWeek, next year in Singapore!
Are you interested in the above mentioned topics, but missed our contributions at Rehabweek?
Feel free to contact us! Tel +31 (0)88 0875 777 / E-mail: g.prange@rrd.nl
Cheers, Gerdienke