In practice and in science, there is still much ambiguity about how to properly evaluate eHealth. Especially when the technology (underlying the eHealth application) is still in development. Roessingh Research and Development (RRD) has years of experience in guiding such developmental processes, including the evaluation of innovative eHealth technologies. Under the leadership of senior researcher Stephanie Jansen - Kostering, RRD has developed its own method for eHealth evaluations and published it in Digital Health.
Continuous evaluation of eHealth
RRD's approach is characterized by the continuous evaluation of eHealth starting from the maturity of the technology with attention to different perspectives. These perspectives are; the user perspective, the clinical perspective and the societal perspective. The maturity of the technology is determined by the Technology Readiness Levels (TRLs). The 9 TRL levels (TRL 1 = low and TRL 9 = high) can be distinguished into three phases; TRL 1 to 3 is the research phase, TRL 4 to 6 is the development phase and TRL 7 to 9 is the implementation phase. In the research phase, for example, the user perspective is central and formative user testing in a laboratory is important to have a good alignment between the user and the technology. The paper gives several examples of studies in the different TRL phases.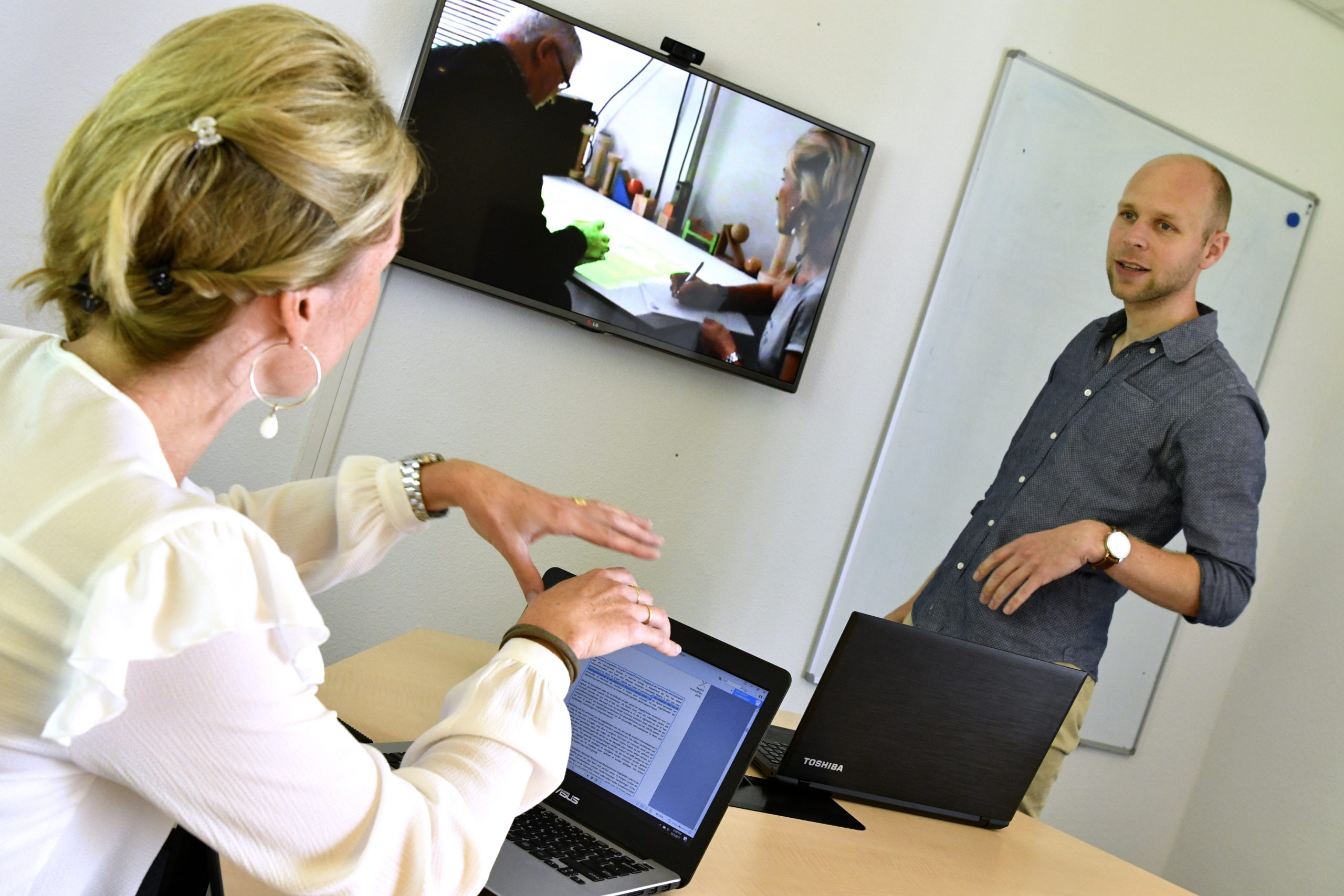 Method of e-Health Evaluation
The RRD methodology for e-Health evaluation is published in Digital Health. Interested? Read the publication here: "Time to act mature - Gearing eHealth evaluations toward technology readiness levels"
Are you or will you be conducting an evaluation study of an e-Health application?
RRD is happy to think along with you. You can contact us for advice and/or to conduct evaluation studies.
For questions about evaluation studies, please contact Sr. researcher Stephanie Jansen - Kosterink (s.jansen@rrd.nl - 0880 875 717).